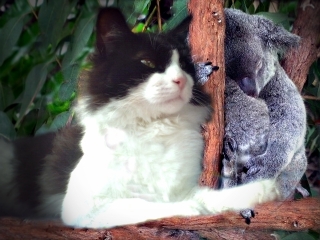 Commander Zorro here!
Every month we will feature an endangered species for you to read about.
You can also make suggestions as to what animal you would like to see featured. Bye for now! Commander Zorro Conte d'Sylvestro signing off!
One Response to "ENDANGERED SPECIES HIGHLIGHT KORNER"
Hey Gang!
I live in the Pacific Northwest on the Puget Sound on an island. We have lots of bald eagles nesting right now. They are eating all the Great Blue Heron eggs. Everyone on the island is wondering if the Heron's will return next year to our HUGE rookery.
Also, someone shot a female bald eagle with a shotgun and she had to have surgery. She will not fly for at least a year.
Leave a Reply
You must be logged in to post a comment.